Portfolio, is a folder that consists of the best works which are prepared during the learning process, and that contains a visual presentation. One of the most important properties of portfolio is that it helps students reflect and represent themselves.
İstasyon Academy of Fine Arts, provides portfolio preparatory studies in the fields of Interior Design, Industrial Product Design, Fashion Design, Art, Textile and many other design fields.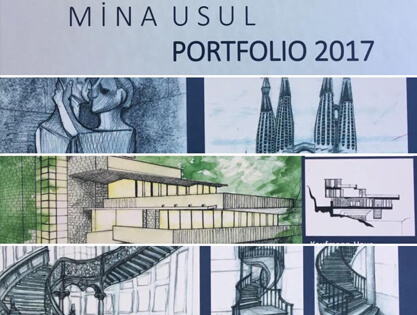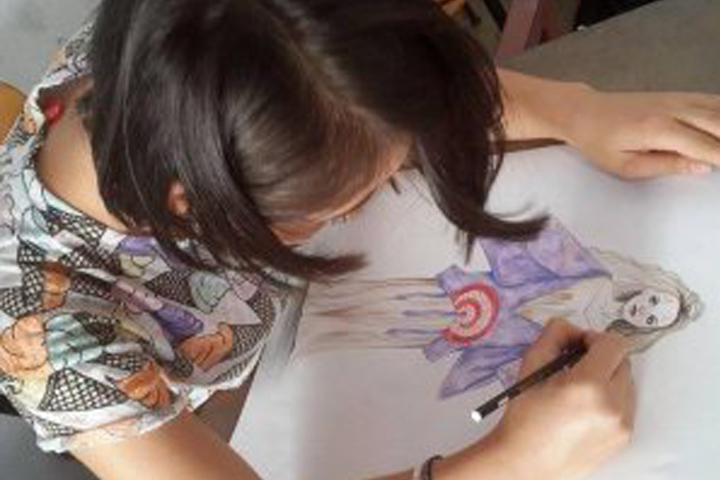 İstasyon Academy of Fine Arts ensures that your portfolio is prepared;;
* In a way that reflects your desire for success and enthusiasm;
* With your best works,
* With your aims in mind,
* According to the demands of the universities.

Our teaching staff determines the performance target the students needs to reach and ensures that the students choose the examples that they will put in their portfolios according to this.
PORTFOLIO COURSE SYLLABUS;
* Pattern
* Sketching
* Composition
* Perspective
* Artistic Perspective
* Cavalier Perspective
* Color Knowledge
* Collage
* Preparing Sketch Book
* Model Making
* Folder Orgaanising
OUR PORTFOLİO STUDENTS AND UNİVERSİTİES THAT THEY WERE ACCEPTED TO
Ece Ercanlı – Fastion Instute of Tecnology (FIT)
Anıl T. Yücetürk – Syracuse Uni. Fashion Design, University of Edinburg Fastion Design
Mina Usul – Munich Technical University Department of Architecture
Öykü Tok – Munich Technical University Department of Architecture;
Mahperi Aydemir - UDK (Berlin) Department of Architecture
Zeynep Aksoy - İTU Fashion Design
Valerie Maden - Accademia di Belle Arti di Firenze İç Mimarlık
Türkü Çolak - Syracuse University Department of Architecture
Ayris Yılmaz - Münih Teknik Üniversitesi Department of Architecture
Melis Göksan - Drexel-interior design, Northeastern-architecture, Syracuse-interior design, University of Miami-architecture, Virginia Tech-architecture, RISD-interior architecture
Coşku Özdemirci - Glasgow School of Design -- Department of Architecture, Edinburgh University -- Department of Architecture
Türkü Çolak - Syracuse University Department of Architecture
Helin Şenbayram - Arlsruhe Institut of Technology, Stuttgart Universitat, Fachhochschule Aachen ve Technische Universität München Department of Architecture
Alara Tokcan - Technische Universität München Department of Architecture
Zeynep Ayaşlıgil - Academia di bella Arti Bologna Department of Restoration
Sıla Güven - Wolverhampton Üniversitesi - İlustrasyon (Accepted to the final year)
Berat Ceylan - Wolverhampton Üniversitesi - İlustrasyon (Accepted to the final year)
Berfu İşseven - PARSONS THE NEW SCHOOL for DESIGN-İnterior Design-%25 Burs ;
Ceysu Soyak - İTÜ Fashion Design
İpek Kuzucu - ITU Moda ITU Fashion Design and Textile Develpment and Design
Deniz İrem Oruç - ITU Fashion Design
Dilara Sarman - ITU Fashion Design
Melike Paşaoğlu - ITU Fashion Design
Zeynel Can Cengiz - ITU Fashion Design
Öykü Alkan - ITU Fashion Design
Ceren Pederlioğlu - ITU Fashion Design
Asya Köksalözkan - ITU Fashion Design



İstasyon Academy Of Fine Arts