1. COURSE
You can create your own comic character and the side characters (sidekick), place it in a space vectorially.
Character analysis, creating the geometric foundation of the character, porcelainization and dyeing, accessories, poses, sketch making, place, character-place application, workshop, emplotment, storyboard drawing.
The course program starting in October is going to be completed in January.
This course program will be managed with the digital tools and equipment that the users themselves own.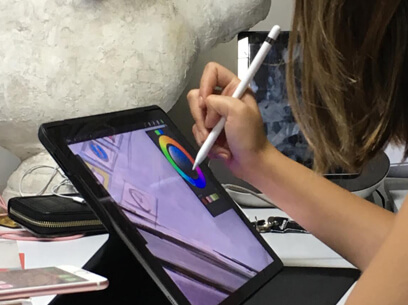 2.COURSE
You can improve the comic character you created with illustration techniques, can make its presentation animatically.
Drawing scales and shooting angles, composition rules, perspective, stage dynamics, character expressions, animatic preparation.
The course program starting in Febuary will be completed in May.