Our fine arts preparatory course is prepared with exams, oral interviews and portfolio demands of all the universities and fine arts high schools, both in Turkey and abroad, in mind by our experienced teaching staff, while keeping your needs in mind.

In all these programs;

• In charcoal pencil technique basics that will be needed in the exams; you will be able to take ratio, positioning, perspective, tone, plan, light-shadow, human anatomy, sketching, interior, exterior, texture and composition classes.

• You will be able to create works in water paint, dry paint, pastel and enrich your drawing folder.
• With culture lessons you will be able to be prepared for the general knowledge tests that comes in the exams. Art history, artist and artwork studies, recommended book/movie lists and basic bibliography will be shared with you by our instructors. Thus you will be ready for the exams for all departments.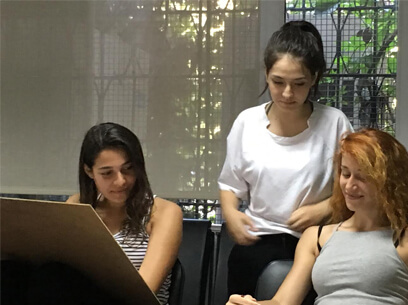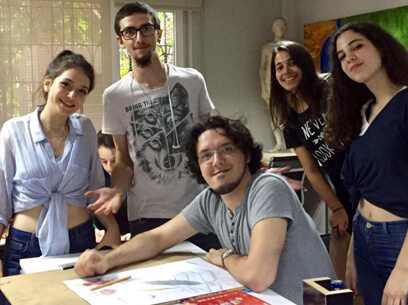 • Our instructors will inform you about the YGS and OBP points needed for the aptitude tests and guide you in making the necessary preparation.

• You will be able to study all the questions that came out in the previous years' exams of state and foundation universities. 1st and 2nd stage departmental questions of all the universities like; Mimar Sinan, Marmara, Anadolu, YTU, Kocaeli, 18 Mart, Yeditepe, Işık, Maltepe, Haliç, Doğuş, Kültür, Beykent, etc. will be shared and studied with you during our program(Questions between the years 2000-2016 shal be used as base.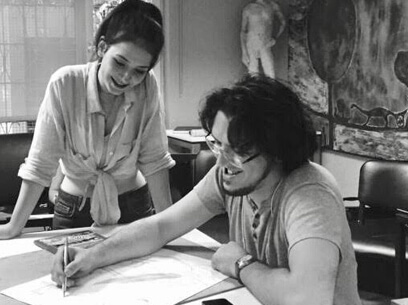 • Our students that prepare portfolio abroad, , while preparing their portfolio according to the country/countries and departments, besides the courses mentioned above will have specific courses and will be provided with guidance by our experts in their fields instructors. Presentation techniques, reference letters and things to be attentive of in the portfolio format, will take its final shape under the supervision of our instructors following the completion of your drawings.

• Departments under the Fine Arts Faculties of the Universities, professions that can be gained, talks about post-graduate job opportunities and informative seminars, museum tours, drawing in the Archeology Museum and important gallery tours are, alongside our workshop studies, among the events we hold.
If you too want to have a profession in the fields of interior design, painting, fashion design, industrial product design, cartoon/animation, textile, traditional turkish hand crafts, art restoration, sculpture, ceramic-glass, lithograph, combined arts and photograph, we would be happy to help you.
See you at the workshop

İstasyon Fine Arts Family