Interior Design Course
INTERIOR DESIGN

CERTIFICATE PROGRAM
Design and Project (home, offıce, cafe...) Technical drawing with 3d max and Autocad and professional presentation
WEEKDAYS AND WEEKEND COURSES
ADMISSION FOR THE INTERIOR DESIGN COURSE STARTED !
You can join us now by calling or by online application.
ENROLL NOW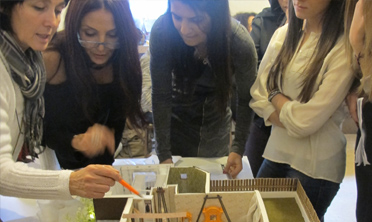 Being a good interior designer requires creativity, drawing technique, thinking in 3 dimensions, planning, team spirit, being open to criticism and ability to influence others. The educational program is created in a way that equips the student with all the essentials necessary to become a good interior designer and is renewed in accordance with the changes in the sector.
Information About Interior Design Course
Educational Program
Building and Materials Knowledge
Space Arrengement I/II
Professional Perspective ( Cavalier , Axonometric, Artistic)
Furnishings / Industrial Design
Technical drawing
Form and Model application
Interior System Knowledge
Computer Aided Design / AutoCAD – Photoshop – 3DS MAX
Design
Perspective
Sketching
Illustration
Creativity
Art History
Furniture History
Introduction to Computers and Interior Design Computer Programs
Project – Cost – Project Presentation (Housing, Store, Office, Fairground)
Presentation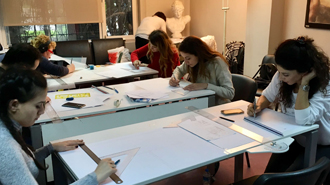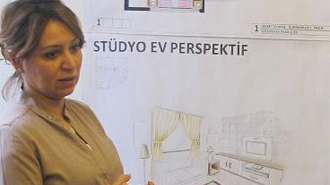 Job Opportunities
Hotel Design / Application
Restaurant Design / Application
Store / Dısplay Window Design / Application
Fair / Stand Design / Application
Kitchen / Bathroom Companies
Home / Summer House Design / Application
Decor (TV/Cinema/Theatre)
The Place Is Everywhere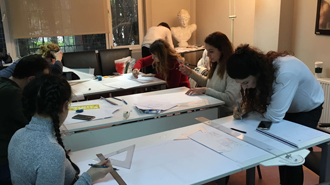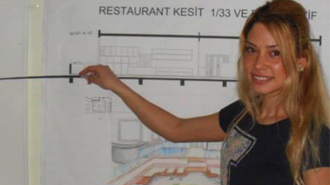 Those who want to have a profession
Those who want to develop a career in the field
Those who want to change sectors
University / High School / Vocational High School Students and graduates
Everyone who is over 18 and minimum high school graduate that is interested in Interior Design